Bug #12207
Always get "Technique diverges" pop-up when coming back to technique editor
Category:
Web - Technique editor
Minor - inconvenience | misleading | easy workaround
Getting started - demo | first install | level 1 Techniques
---
Description
When you create a technique with the technique editor, save it, get the "save ok" notification, go to another rudder page, come back to technique editor, you get: "Technique diverges" warning pop-up (but it's false).
Update:
If we click "keep changes", the pop-up appears the next time we come back on the page.
If we click "update", the pop-up is not shown again.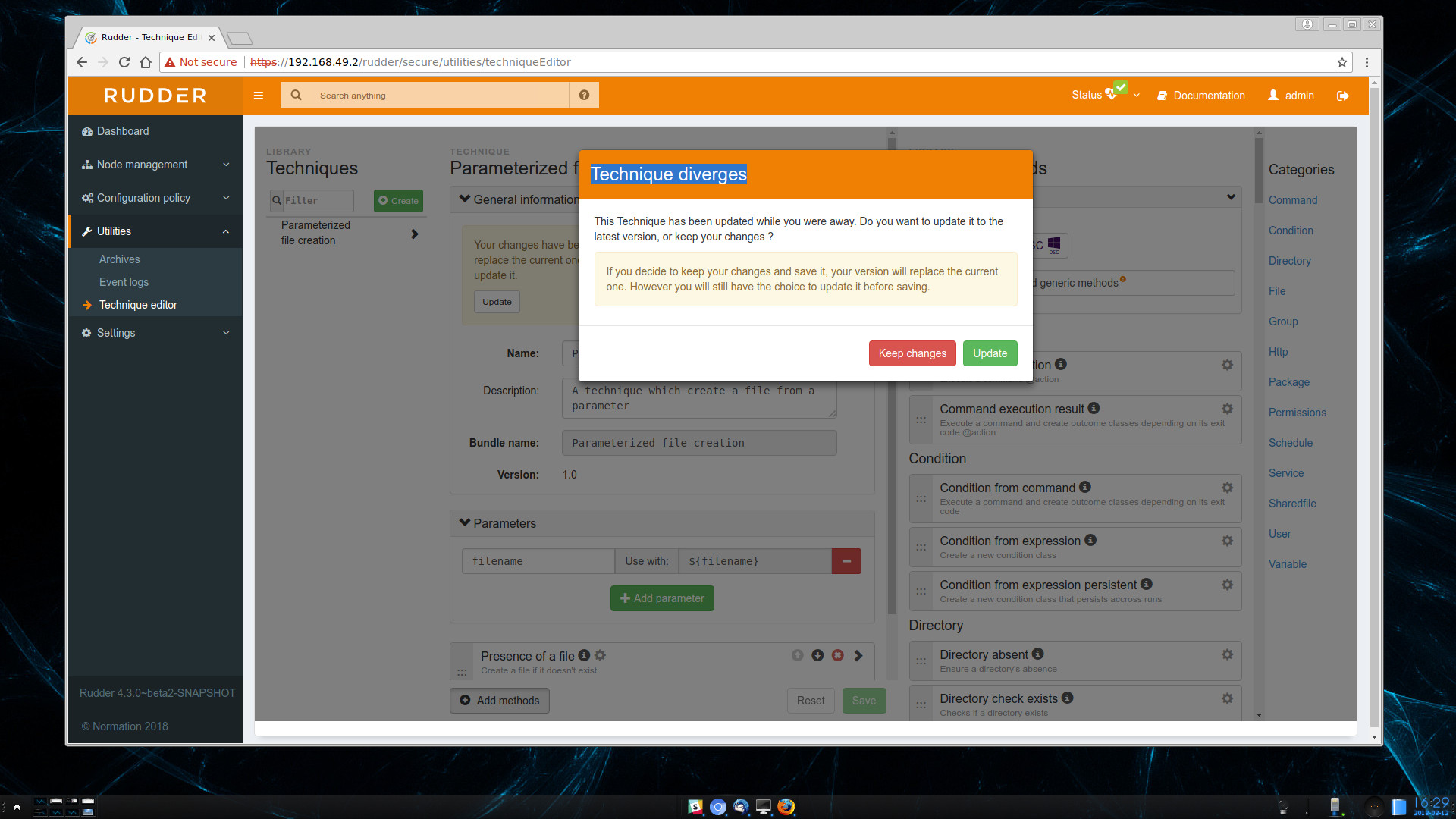 ---
Files
History