Bug #12572
Custom node properties from inventory are not found in group search
Critical - prevents main use of Rudder | no workaround | data loss | security
Operational - other Techniques | Technique editor | Rudder settings
---
Description
In a node web-page, in the properties tab, or in the group creation page, queries can be done on node properties.
When the properties source is the inventory, they are loaded on the interface but do not appear in the query answer.
Query are functional after entering manually a "classic" node property (key/value from the same web page).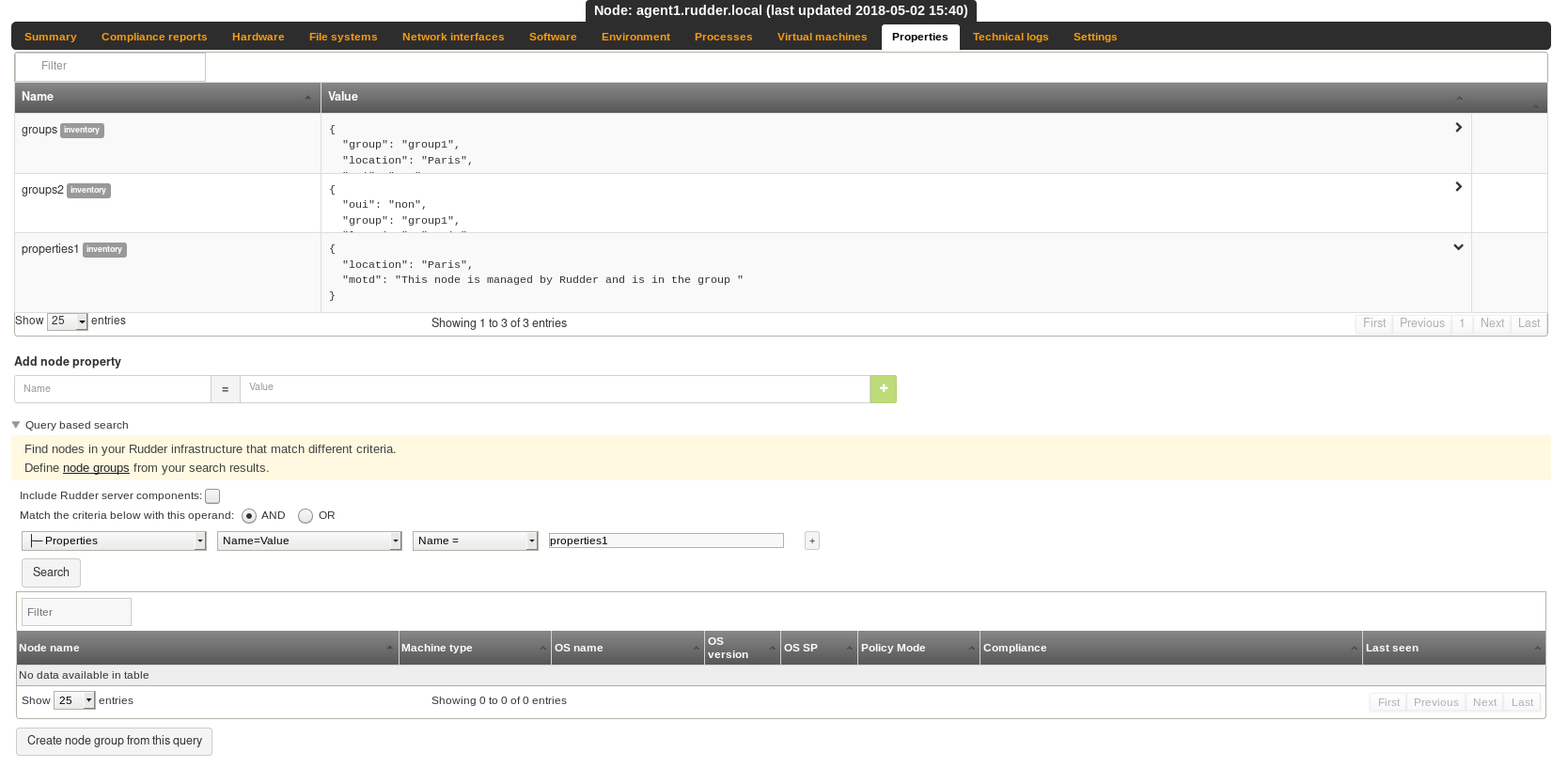 ---
Files
---