Bug #10261
closed
Setting title are barelly outstanding
---
Description
In 4.1 (perhaps 4.0 too?), the list of settings and title in the settings page seems to be a continuous flow and it is very hard to find a specific setting by title name.
I thing that the problem is that the titles are not sufficiently out standing or eye catching. Perhaps just adding more white space above them would help.
You can see it in the screen shot below: it's easier to get the option label than the title.
(I had to scroll back and top 3 time to find the option I was looking for...)
Please check 4.0 to to correctly set target version.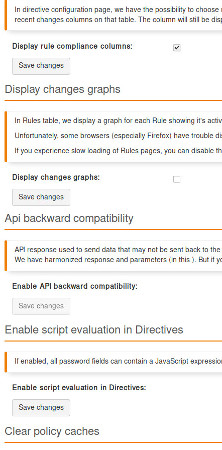 ---
Files